This week's question:
If you are a fan of Science Fiction what is your favorite book? If you haven't read Science Fiction before...any inkling to? Anything catch your eye?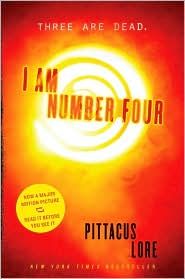 I LOVE Science fiction, but this question makes me realize that I actually haven't read too many Sci-Fi novels. Sure, I watch
lots
of Sci-Fi TV shows/movies... and read many fantasy novels that have a little bit of Science Fiction in them, but I haven't read many books that would be predominately classified as Sci-Fi (which means I'll be checking out everyone's answers for recommendations!).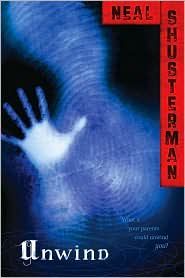 However, I've recently read
I Am Number Four
, which I would consider Science Fiction, and I thought it was excellent - hopefully I'll also be seeing the movie later today with the boyfriend
☺
I've also had my eye on
Unwind
by Neal Shusterman for a while, so I finally ordered it (...will be part of IMM tomorrow) - has anyone read it yet? Have any other good Science Fiction recommendations for me?