This week's question is:
What's the largest, thickest, heaviest book you ever read? Was it because you had to? For pleasure? For school?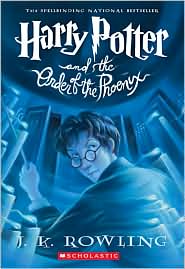 My Answer
:
I think that the largest book I've ever read was
Harry Potter and the Order of the Phoenix
(which, according to Barnes&Noble is 896 pages -and I had it in hardcover- extra heavy!)
.
It was a for-pleasure read, and was very enjoyable. I love Harry Potter!!
What's the heaviest book you've ever read?