This isn't necessarily a "just-read" review (although I did finish the last book of the series fairly recently), but I have really enjoyed Rachel Vincent's Shifters series, and I wanted to spread the word to any of you who might not be familiar with it yet [and as I've said, I've been cooped up in my house due to the snow, so I've got a lot of free time on my hands lol]. I'll try and present this in a semi-organized manner, seeing as it's different than an ordinary review for a single book... well, here goes: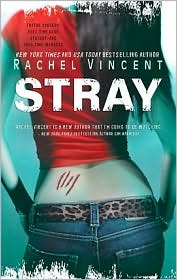 Book One:
Stray
My Rating:
5/5
stars
& ♥ (favorite)
★★★★★
My Thoughts:
I stumbled upon Stray when I was browsing B&N's website for cheap e-books (*shrugs* hey, I'm a currently-jobless college sophomore; I'm on a pretty low book-budget lol) to read on my brand-spankin'-new
NOOK
& the first thing that I noticed was the
awesome
cover [I'll admit it... I'm a cover whore. I'm ten times more likely to read a book if it has a cover that catches my eye].
As if the hot cover wasn't enough of a selling point, I proceeded to read the book blurb, which turned out to be just as intriguing:
"I look like an all-American grad student. But I am a werecat, a shape-shifter, and I live in two worlds.

Despite reservations from my family and my Pride, I escaped the pressure to continue my species and carved out a normal life for myself. Until the night a Stray attacked.

I'd been warned about Strays—werecats without a Pride—constantly on the lookout for someone like me: attractive, female and fertile. I fought him off, but then learned two of my fellow tabbies had disappeared.

This brush with danger was all my Pride needed to summon me back…for my own protection. Yeah, right. But I'm no meek kitty. I'll take on whatever—and whoever—I have to in order to find my friends. Watch out, Strays—'cause I got claws, and I'm not afraid to use them…."
After reading the book, I knew this was gonna be a series that I'd absolutely love. First off, I liked the idea of
werecats
versus the commonplace (yet still cool)
werewolves.
Faythe is a strong, kick-butt heroine, which I loved. The plot was action-packed, and the characters were all people I wish I knew in real life (well... maybe not
every
character; I definitely would not want to meet any of those rogue werecats). I wanted to
be
a werecat [member of the South Central Pride, of course]. I was hooked!
Other Books in the Series:
(click the covers -which are all fabulous in my opinion- for more info on each book)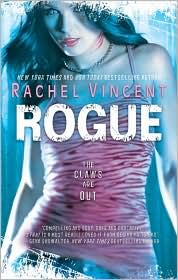 Book Two - Rogue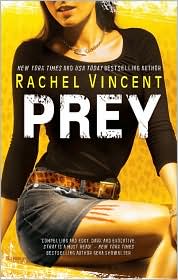 Book Four - Prey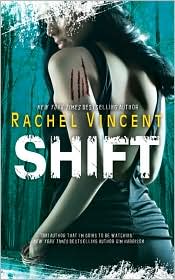 Book Five - Shift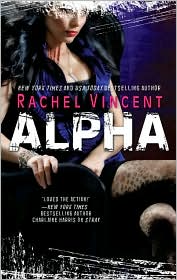 Book Six (Final Book) - Alpha
I really got attached to all the characters in this series: I silently cheered for their victories, and cried [a lot!] for their losses. As the series progressed we got to see Faythe transform from a totally rebellious girl that wanted nothing to do with the werecat society into a fearless, proud alpha. As sad as I was when I reached the last page of Alpha, I could definitely appreciate Vincent ending the series how/when she did. I could tell that if there had been more books, the series might have ended on a lower note.
Warnings: violence, some bad language/sex
If you like paranormal, kick-a** chicks, and a little bit of romance, then I really think this is a series worth checking out.