What's Your Status is a weekly meme hosted by
Butterfly Feet Walking on Life
, in which we talk about: 1) what books we've finished in the past week 2) what books we're currently reading and how far we are 3) what's up next on our TBR list and 4) books we plan to buy/get from the library, etc
First off:
HAPPY NEW YEAR!! I hope everyone had a great night with family & friends =)
Books I've finished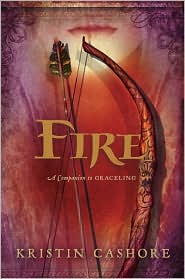 Fire by Kristin Cashore - Click to read my review
Books I'm Reading
Books I Plan to Buy/Get
I usually don't choose what book I plan to read next until I actually get around to reading it - I'm weird like that... so I'm not gonna put any "up next on my reading list" section for this week, since I haven't decided yet haha.
So, what's your status this week?